Tutorial (Citizenship and Literacy)
The Inauro Tutorial is delivered during morning form time, and is a daily opportunity for students to receive an 'Inauro' Personal Development input.

Daily Briefing
Each morning pupils will pray together and read the 'Daily Briefing'. This is our daily news bulletin that allows pupils to keep up to date with what is happening in school, but also keep them informed with the current headlines and news affairs.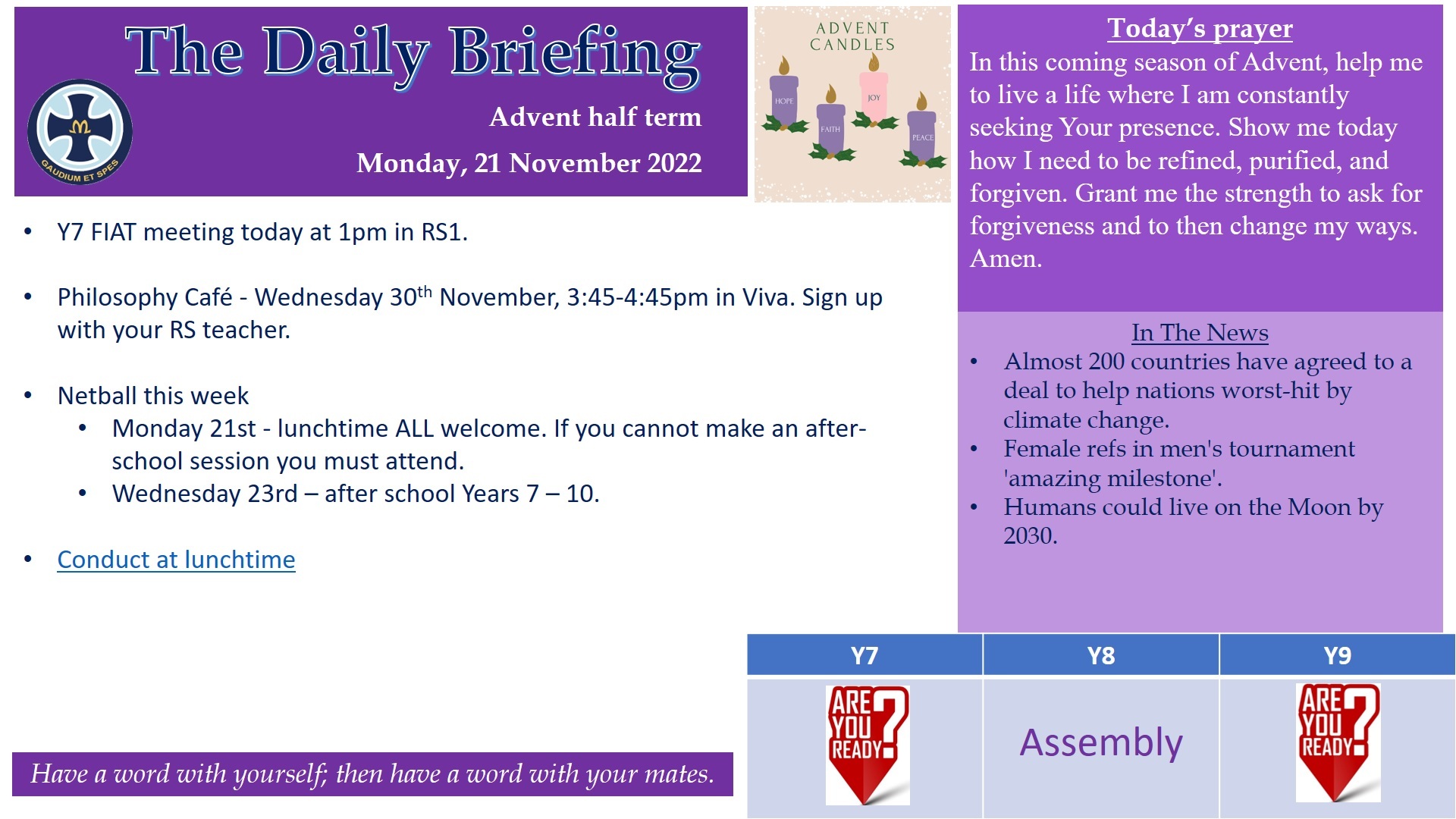 Are you Ready?
One morning a week form tutors will focus on ensuring pupils are ready for success in the week ahead, instilling key skills such as resilience, preparation and organisation.

Inauro Read
Pupils are taught how to read non-fiction texts analytically, and are set reading challenges by their tutors.Inauro Read forms a key part of our whole school liturgy strategy, and is an important part of the week.

Inauro Depth
Pupils will follow our bespoke citizenship curriculum during this time. Each week there is a focus on a particular british Value, with pupils setting themselves a challange to fulfill the value throughout the week.